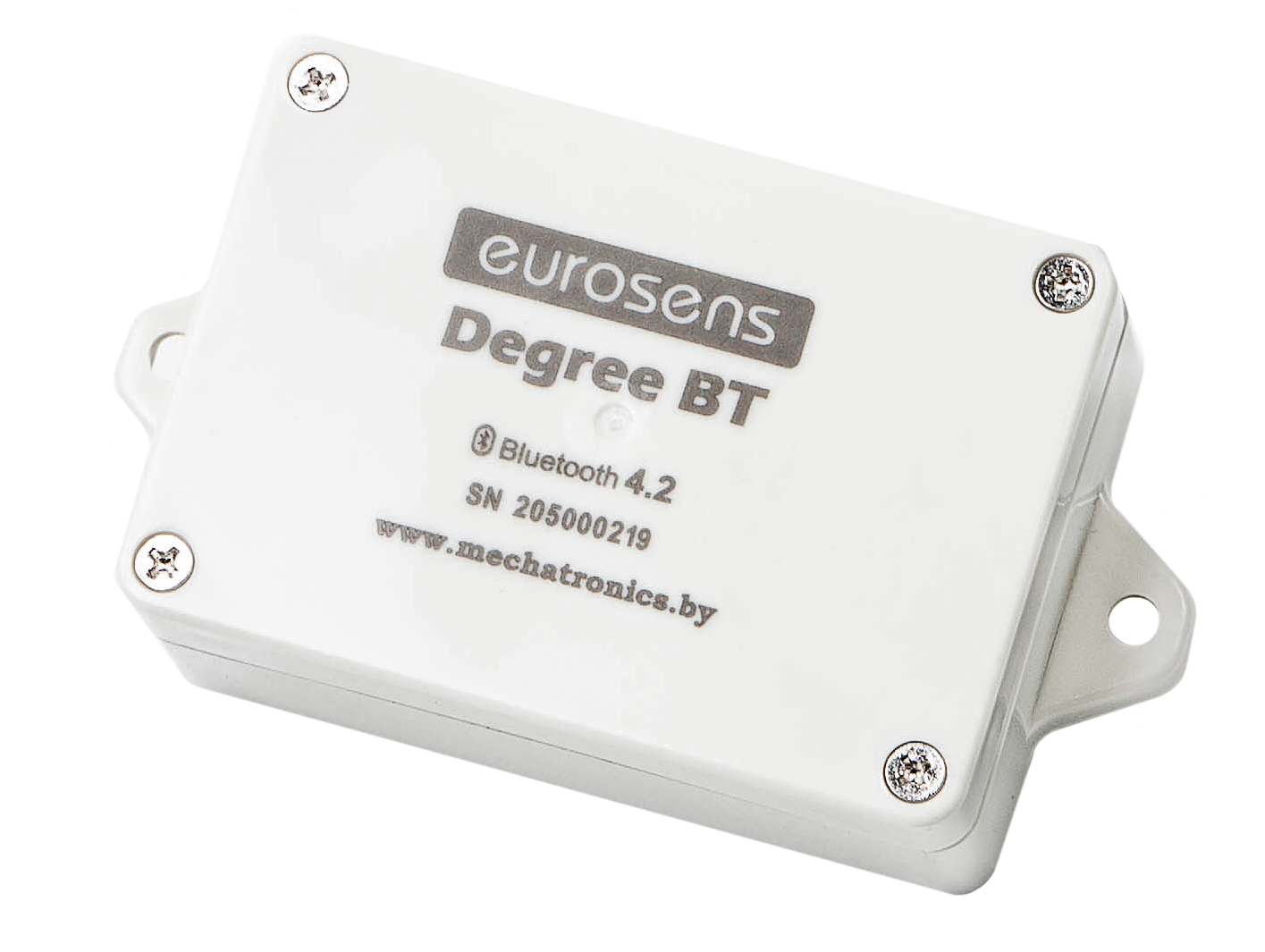 Wireless tilt angle sensor Eurosens Degree BT determines the angular position of heavy machinery parts and mechanisms relative to the gravity vector.
The sensor is self-powered by a built-in ER14505 AA battery and uses a Bluetooth Low Energy connection for data transmission.
Besides angle measurement, Eurosens Degree BT checks direction and rotation frequency, as well as operation time.
These features are presented in 3 operation modes:
Angle inclination measurement.
Concrete mixer monitoring.
Manipulator boom monitoring
Radio frequency: 2.4 GHz
Power supply voltage: 3 … 3.7V
interface for exchanging data: Bluetooth Low Energy (BLE)
Receiver sensitivity /transmitter power: -96 dBm / +4 dBm
Communication Protocol: Advertising Packages
Slope measurement error: ±1º
Temperature measurement error : ±1°C

Number of Event Logger records : 900
ambient temperature: – 40 … + 85 С
Degree of protection of the shell: IP67
Dimensions, not more than, mm: 100 х 54 х 34
Weight, not more than kg: 0,3